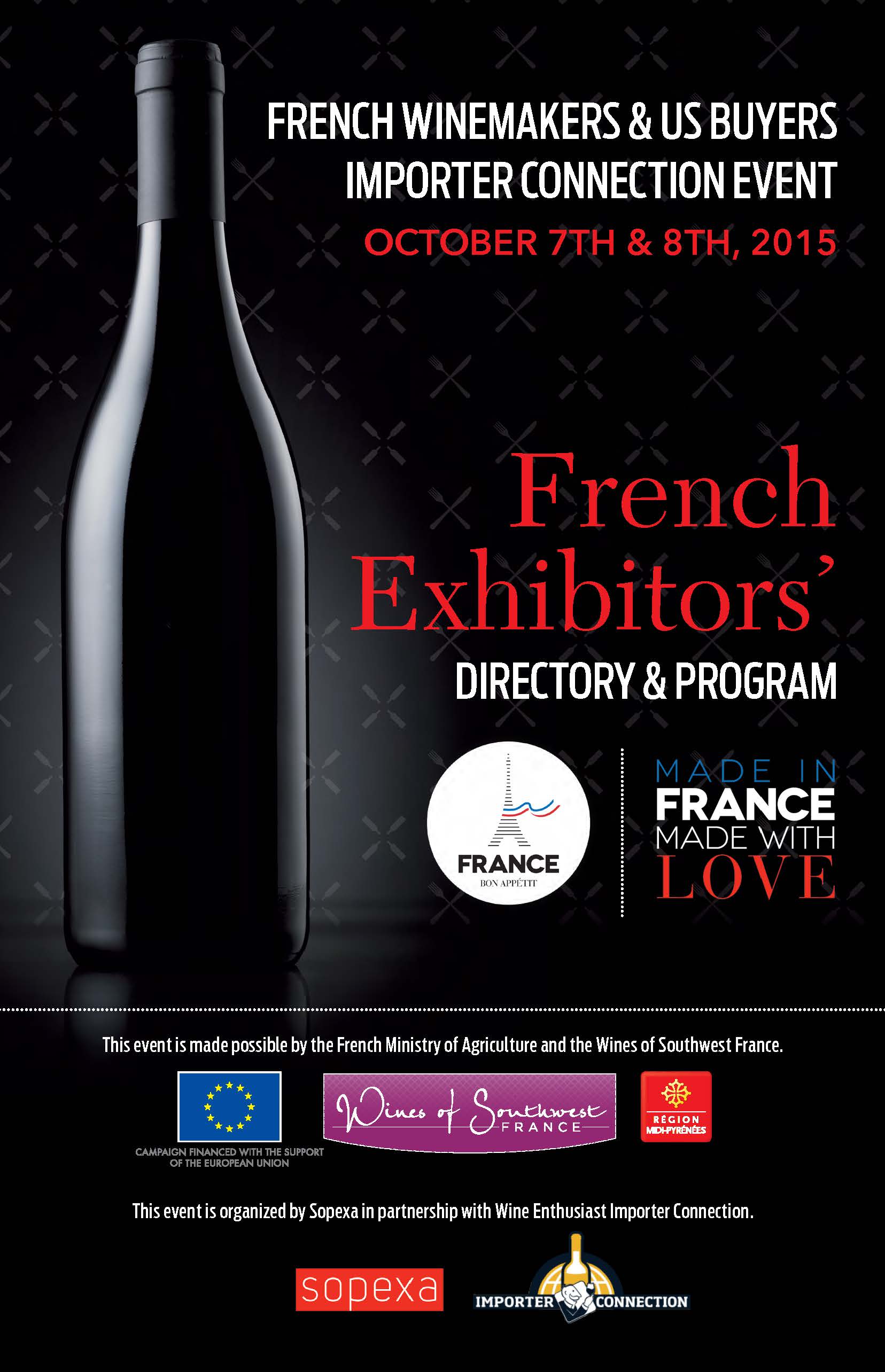 Producers in France seeking U.S. representation came together with a preselected group of U.S. wine buyers at Gary's Loft, New York City, to partake in the 2015 French Winemakers Importer Connection Event.
This event (sponsored by the French Ministry of Agriculture and the Wines of Southwest France and made possible by Sopexa and Wine Enthusiast Importer Connection) allowed producers to exclusively showcase their wines (rated by the Wine Enthusiast Importer Connection program) to a large group of U.S. buyers interested in adding French wines to their portfolios.
Additionally, buyers took part in a 1 hour seminar and tasting of Wines of Southwest France, led by Fred Dexheimer, Master Sommelier, while producers attended a seminar, lead by James Galtieri (President & CEO of Seaview Imports, LLC) on an overview of the U.S. market including tips on how to develop a strategy for the best "Route to Market".
BUYERS: Click HERE to Download the Wine Ratings & Reviews for Event Participants
PRODUCERS: Search for your wine rating review in our Wine Enthusiast Importer Connection Database and download marketing materials to promote your score